In education, we collect endless data regarding student achievement. For example, we know how students performed on the third-grade reading assessment. However, we often don't know what happened instructionally in the third-grade classroom that contributed to student performance. Southwest Plains has developed an online system that provides over 80 different districts and universities with real-time information about what's happening in the classroom.
Over 10 years ago, a small but mighty team of educational consultants in Southwest Kansas took up the challenge to provide timely and effective instructional support. The result of this work was eWalkThrough® - grassroots and locally designed.
Web-based and customizable - any organization can outline its own unique initiatives and priorities. These tenets become the observable data pointImages ("look-fors") in the eWalkThrough® system. Once programmed, these items are shared with your team for observer calibration & immediate implementation.

Disaggregate, analyze, and archive data - eWalkThrough® is a cloud-based storage system that has power - store individual data, run reports for further data analysis, and spot trends and patterns within groups or subsets of information.

Immediate and continuous feedback - Results of eWalkThrough® observation systems are available in real-time - share with observer teams and teachers for a transparent system that bolsters clarity and confidence in your building. This confidence can empower teachers to deliver excellent instruction to support student success.
"The eWalkThrough® observation system is a research-based, strategy to improve classroom instruction by providing a forum for reflective practice...it provides administrators with consistent language for engaging instructors..in practice-focused conversations." - Sue Givens, former Superintendent for El Dorado Public Schools, KS
Seneca  
   On the shortness of life
FEATURES OF THE EWALKTHROUGH SYSTEM
Drop-down, user-friendly menus

Tiered access levels

Smart-filtering for powerful data disaggregation

Dynamic, easy to read reporting

Instant email feedback

Archival feather for longitudinal data review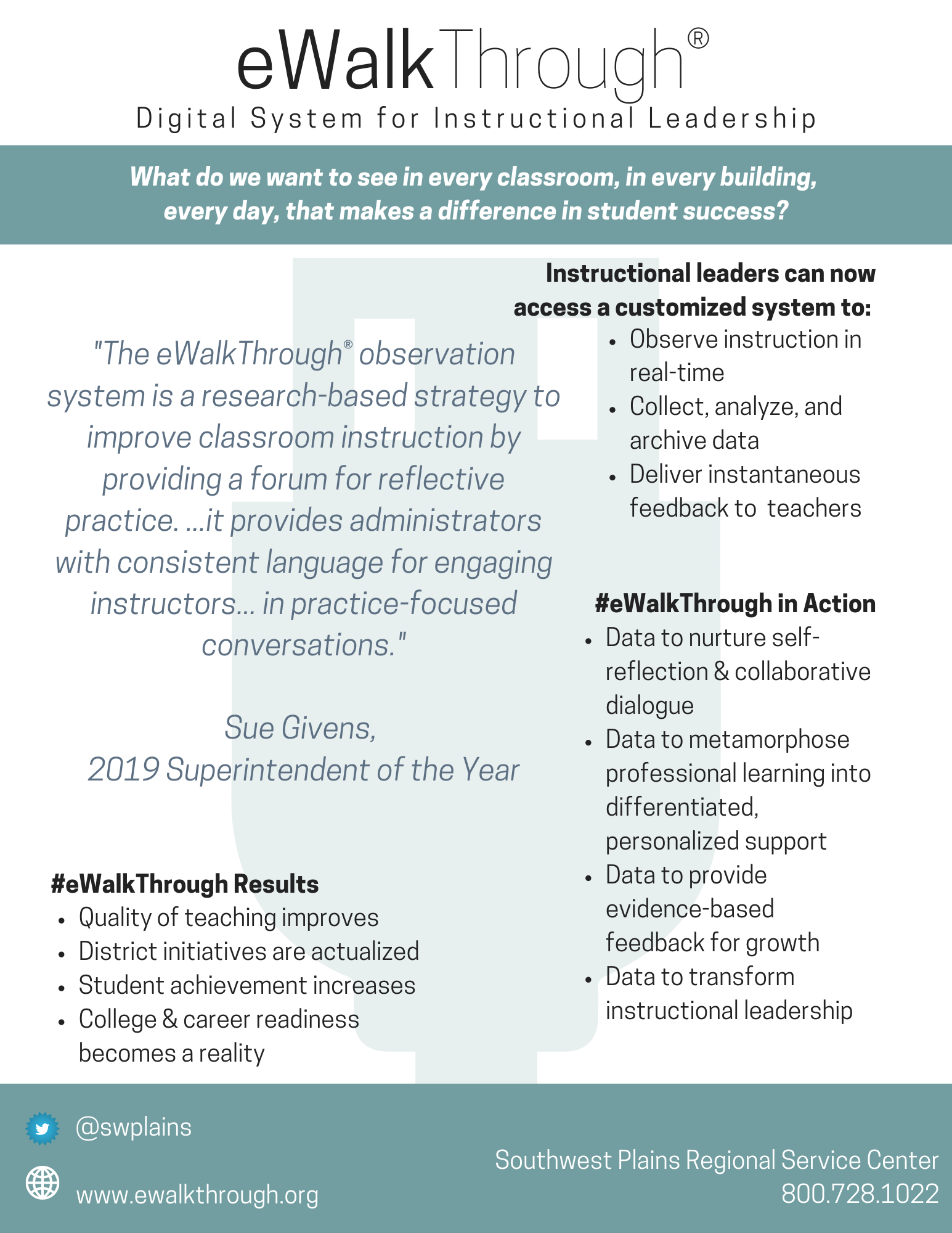 Have a Question?
Need a Demo?
Want to learn more about how eWalkThrough® is being utilized for observation around the nation to observe Coaches, Custodians, Paraprofessionals, Student Teachers?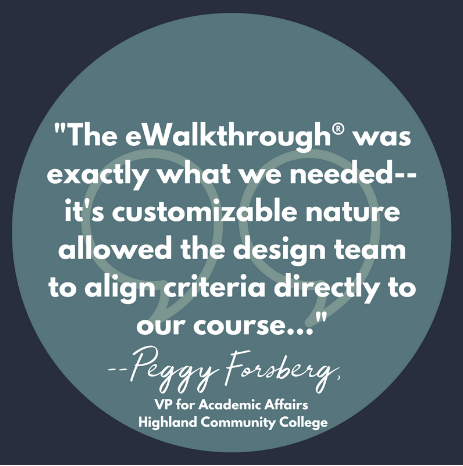 Easy-to-Understand Reporting