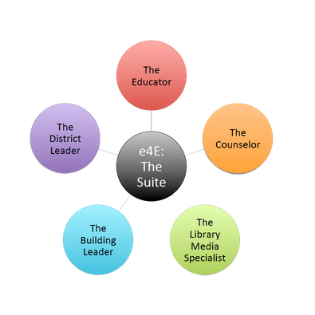 e4E Evaluation is an online, KSDE-approved evaluation system developed by Southwest Plains consultants.
We offer comprehensive evaluation rubrics for Educators, Library-Media Specialists, Counselors, Building Leaders, and District Leaders, as well as coordinating materials such as goal setting and goal progress forms, evaluation activities checklists, and professional development plans.
Our rubrics are thorough without being cumbersome - we aim to make annual evolution processes as painless as possible. They are each based on 4 elements of working professionals - The Learner, The Knowledge, The Instruction, and The Professional.