EDIT MAIN

Southwest Plains has partnered with Mid-America Nazarene University to offer college credit for many of the professional learning opportunities we offer.
---
Reflection template
Download the template and save it to your computer.
Once you complete the assignment, email the completed reflection template to this address: med@mnu.edu.
MNU Registration Instructions
When applying for college credit for any Southwest Plains professional learning, you must always use the link provided to you upon completion of the professional learning. These hyperlinks are unique to each course, and only available to participants upon completion.
New registration process - everyone is considered a new student until an account is created.
Enter the following information: First name, Last name, and email address.
Select 'New Account'.
Your details - provide the required personal information and click 'next'.
Create account page - The email address populates from the previous form as the username. Choose and confirm a password. Choose security question & response, then click 'next'.
Address details - fill in the required fields and click 'next'.
Personal data - This information is optional and is confidentially collected for reporting purposes. Click 'next'.
Additional survey questions - if applicable, answer the question(s) and click 'next'.
Your curriculum - select course option and click 'next'.
Verify your curriculum information is correct and click 'next'.
Payment - verify course fees and click 'next'.
Enter your payment information - if any corrections are to be made during this process you will need to re-enter expiration dates & security codes. Click 'continue'.
Verify information and click 'submit payment'.
Verify enrollment completion information & click 'print' or 'exit'.
You will receive an email with account setup information. Notification emails regarding completed enrollment and payment will be sent to the email address provided.
Official Transcripts
Official Transcripts are available for $10 through the MNU registrar's office. Paper submissions are no longer accepted. For questions regarding your transcript order, contact the Registrar's office at (913) 971-3626.
PLEASE NOTE: Ensure your grades are posted before ordering your transcript. EVEN IF A GRADE IS POSTED select "AFTER GRADES ARE POSTED" option under the Processing Timeframe section. Although your grade may be posted, there is still a chance it has not completed processing & may not appear on your transcript.
HOW TO CHECK YOUR GRADES
Please allow 4 weeks after the date of the event for processing time.
Go to the student gateway
Enter the credentials you created
Click the "RESULTS" tab to view your grades
Note: If you took more than one class,select the course from the drop down to see the results.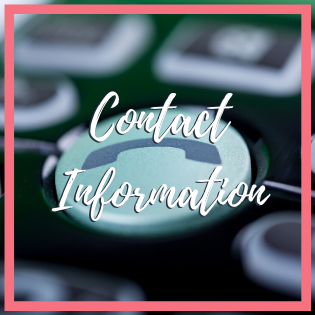 MNU Contact Information
For questions or comments about assignments or grades please contact Glenna Murray.
Glenna Murray - Administrative Assistant, Graduate Studies in Education, MNU
Office: (913) 971-3293
Email: gkmurray@mnu.edu